ATTUNE Knee Implant Failure Lawsuit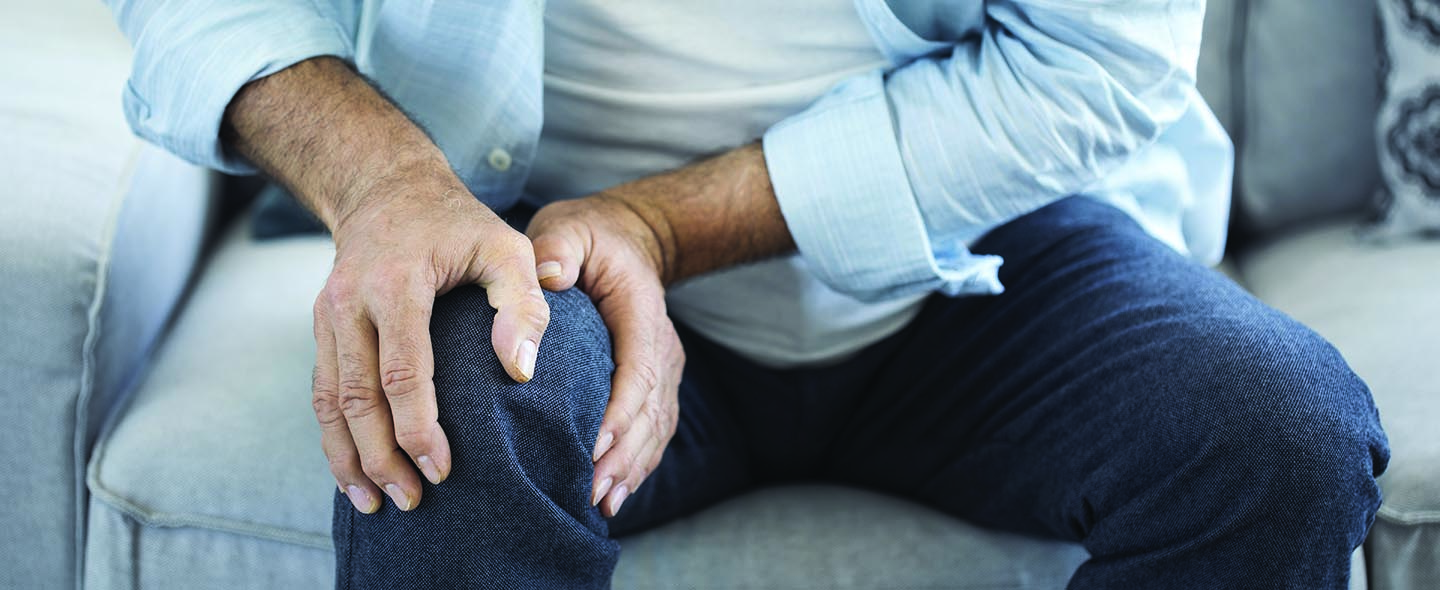 No Longer Accepting Cases
Do You Have the Symptoms of an ATTUNE Knee Implant Failure?
An estimated half-million people have a knee replacement every year with about 4.7 million having undergone total knee arthroplasty since it first became available in the early 1970s. Generally, total knee replacements are done to restore function if the knee is damaged by an injury or degenerative condition such as arthritis, though it is a treatment usually used if other options fail, such as physical therapy, lifestyle changes, and medicines. Patients have a knee replacement to alleviate their pain, improve their quality of life, and enhance knee function.
Unfortunately, the commonly used Attune Knee System, made by Johnson & Johnson subsidiary DePuy Synthes Joint Reconstruction, has been associated with premature failures and causing patients severe pain, decreased range of motion, and instability, and is forcing these patients to undergo additional knee surgeries. Patients who suffer serious complications and adverse events after receiving an Attune Knee System may be entitled to file an Attune knee lawsuit seeking compensation for the injuries they suffer and the losses they incurred due to those injuries. Contact us today to learn more.
The Attune Knee System and High Failure Rates
DePuy Synthes markets the Attune Knee System as having proprietary technologies that enhance knee stability and improve a patient's range of motion. But within the first half of 2018, DePuy had already filed over 500 reports of Attune malfunctions and failures, device loosening, broken and cracked components, and patients having to undergo risky revision surgery to have the device replaced. Some patients had to endure multiple revision surgeries of the Attune Knee System.
In an article written by nine prominent orthopedic surgeons and published in the Journal of Knee Surgery, authors noted they had experienced an unusually high rate of device failures. According to the article, some patients who receive the Attune Knee experienced knee instability and pain within 24 months of the device being implanted. Authors evaluated hospital databases and found that of the 15 patients who required revision surgery, the devices in all 15 cases had loosened and had no cementitious bond between the leg bone and the baseplate of the device. In the article, authors noted potential causes of premature Attune knee failures such as:
Increased constraint
Reduced cement pockets
Reduced keel rotational stabilizers
Tibial components with less surface roughness than the femoral component.
Authors also noted that the complication of tibial failures is probably underreported due to a lack of radiograph assessments and the fact that other device manufacturers are not able to include revision data in Attune MAUDE database reports. They suggest that disbonding is considered in patients who experience knee joint pain.
A study published in the Journal of Arthroplasty dug into the loosening issue to determine that the premature failure of the device could be associated with the use of high-viscosity cement. Study authors also suggested that when tests for infection and loosening are negative, but the patient is experiencing pain, loss of the cement bond must be considered.
In 2015, a Class 2 recall was issued for thousands of Attune knee implants after it was determined that a small wire coil could separate from the device during implantation and remain in the patient. DePuy labeled this as a problem with the design of the device. But, there's been far more than one recall involving Attune.
In fact, two Class 2 recalls were issued in 2018, about 14 more were issued in 2015, one was issued in 2014, and one in 2012. The recalls were issued for things like packaging, burs on extraction hole threads, problems with pin bushing overloading, and impaction handles that break during surgery.
Part of the problem may be that the Attune Knee was approved for sale through the FDA's controversial 510(k) process, which allows medical devices to reach the market faster without the need for clinical trials showing the safety and effectiveness of the device. In fact, all a device maker needs to show is a modicum of safety data and that their device is substantially similar to one that is already on the market. Even though DePuy markets their Attune Knee System as one with patent technologies that make it different than other knee devices, they showed the FDA their device was similar as other knee replacement devices, such as the:
Unfortunately, the Sigma and Zimmer NexGen knee replacements were recalled from the market for premature failures and other problems. But the FDA does not conduct a look back to see safety and recall data for previously approved devices before approving a new device through the 510(k) process.
Knee Replacement Surgery
A total knee replacement procedure can take up to three hours, and you can expect to remain in the hospital for several days as you recover. You will probably start rehabilitation soon after surgery to improve your range of motion, or how far you can bend and straighten your leg and strengthen the muscles of the leg that were cut and manipulated during the surgery. Your activities may be restricted for three to six weeks, but then you will probably be released for normal activities. You may not be able to engage in high-impact activities and sports after you have fully recovered, but other types of low-impact activities are recommended, such as walking, swimming, and bicycling.
While studies show that most total knee replacement devices will last for 15 years or more, some like the Attune Knee System has reportedly failed prematurely in as little as two years. If you were implanted with the Attune Knee System, it is important that you are families with the symptoms of premature failure.
Symptoms of Knee Replacement Failures
Some of the signs of a premature knee replacement failure may include bone fractures, muscle and nerve damage, decreased range of motion, and infection. If you have an Attune Knee replacement be aware of the following symptoms of device failure:
Knee instability or a knee that shifts backward, forward, or sideways when you put weight on it or stand
Inflammation and swelling of the knee joint after you have fully recovered
Heat and redness surrounding the knee joint
Throbbing pain when you move the knee
Infection deep within the joint or surrounding the implant
Dislocation or loosening of the device
Bone fractures around the implant
Attune Knee System recipients should speak with their physicians as soon as possible if any of the symptoms of a potential device failure are experienced. Then, call us to learn more about the laws that protect patients from dangerous devices and to learn if you are entitled to financial compensation.
Attune Knee Replacement Lawsuits
Patients who received the Attune knee replacement device are filing lawsuits against DePuy alleging the device prematurely failed, caused them to suffer pain and debilitation when their device loosened and forced them to endure risky revision surgery to replace the device.
One such lawsuit alleges that mechanical loosening of the Attune knee is occurring at an unprecedented rate. It says that the Attune system is defective in design, lacks effectiveness, is more dangerous than alternative devices, has a high failure rate, and increases the risk of patient injury. Yet, as the lawsuit points out, DePuy never warned physicians or their patients of these dangers, risks, and defects, and patients want to know why.
The plaintiff in the case alleges that if he had known about the risks and defects of the Attune knee, he would have been implanted with an alternative device that did not have design defects that caused premature failures.  The lawsuit accuses DePuy of failing to conduct adequate testing and failing to provide adequate warnings.
Thousands of patients have been implanted with the Attune Knee System, and lawsuits are expected to continue to mount as patients suffer premature failures and other injuries. In fact, experts believe that so many cases may be filed that multidistrict litigation may need to be established.
How We Help
From the pills we take to the devices we use to improve our lives, the manufacturers who make these products are legally obligated to ensure their products are safe and effective when used as directed. If they fail this duty, they may be held accountable for the injuries and losses their products cause.
If you or your family member suffered premature failure, device loosening, pain, or infection leading to having to undergo additional surgeries to remove the Attune knee device and repair damage, you might be entitled to significant financial compensation. Contact us today to learn more. We have been helping patients and consumers take action and hold defective device makers liable for their products and the harms they cause for decades, and we can help you too.
Many patients don't realize they have the power to hold pharmaceutical giants accountable for making, distributing, and selling products that cause injury. But the law levels the playing field to give the injured a voice no matter how large and powerful a manufacturer may be. Our attorneys have a long proven history of fighting for the rights of our clients and ensuring victims of defective devices get the justice they deserve and the compensation they need. Contact us now to learn more about the Attune knee, your legal rights, and whether you are entitled to financial compensation.