Roundup Weed Killer Lawsuit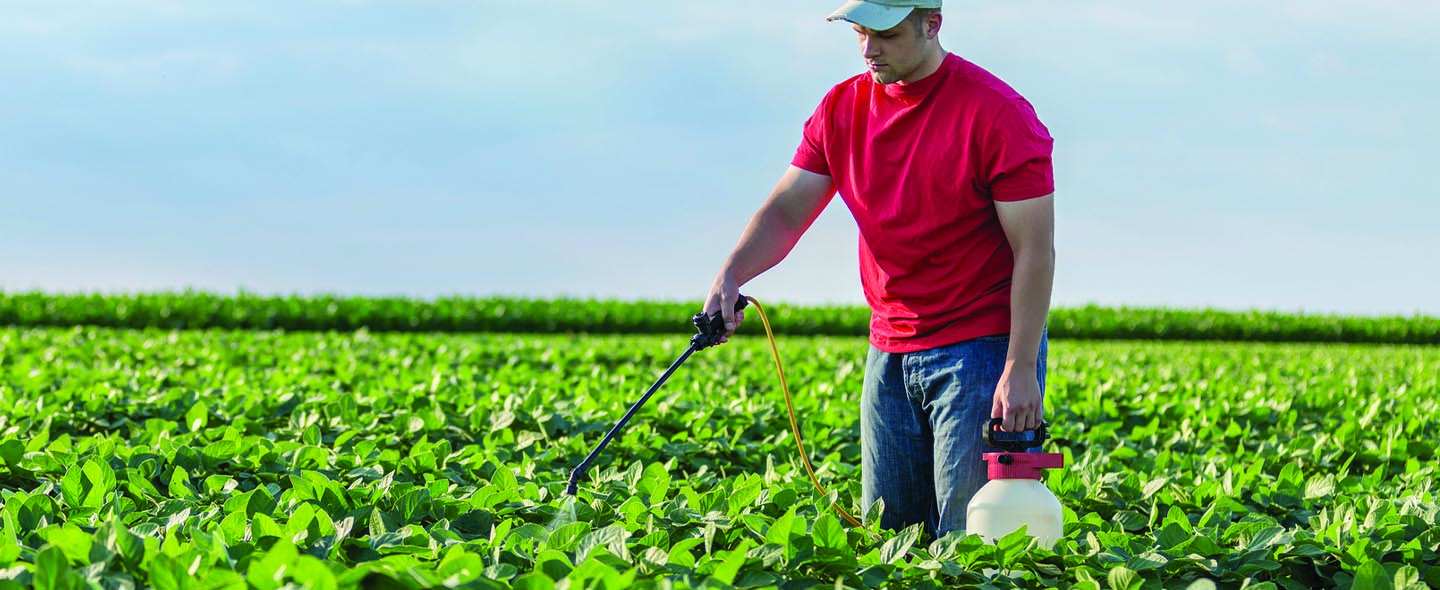 No Longer Accepting Cases
If you or a loved one were diagnosed with any type of Non-Hodgkin's Lymphoma after using Roundup, significant financial compensation might be available to you. Complete the evaluation now.
Monsanto Roundup Linked to Cancer
Landscapers, agricultural workers, farmers, and nursery employees have depended on the herbicide Roundup for decades to help them keep weeds at bay. Unfortunately, these workers have some of the highest exposure rates to glyphosate, a chemical that is a probable human carcinogen and is linked to an increased risk of developing Non-Hodgkin's lymphoma.
Nearly 250 million pounds of Roundup are sprayed on crops, golf courses, commercial nurseries, driveways, lawns, and sidewalks across the country. Yet, scientific data suggests that being exposed to this chemical for as little as several weeks can increase your risks of Non-Hodgkin's lymphoma.
Landscapers and ag workers who have been diagnosed with all forms of Non-Hodgkin's lymphoma, including a Diffuse large B-cell subtype, are seeking justice across the country. They are fighting back against Monsanto, whom they say marketed and promoted their product as safe and failed to warn that exposure to the product could increase your risk of developing cancer.
These survivors and their families are using our attorneys and our resources to demand that Monsanto take responsibility for their product and all those who were diagnosed with Non-Hodgkin's lymphoma one year or longer after their first exposure. They are demanding to be compensated for the chemical giant's negligence, and they want the maximum compensation that's available by law. We will use every legal measure to ensure they receive it.
Roundup Exposure Risks
Glyphosate is the active ingredient in the broad-spectrum weed killer Roundup by Monsanto which inhibits the function of a plant enzyme called EPSP synthase, which causes the plant to die. Since nearly all forms of vegetation require EPSP synthase to produce the proteins they need to grow, Roundup is a highly effective broad spectrum weed-killer.
Glyphosate is associated with the development of non-Hodgkin lymphoma. Research shows that the combination of glyphosate with inert surfactant POEA makes Roundup even more toxic.
While Monsanto steadfastly maintains that Roundup is not dangerous, researchers determined that Roundup caused cancer in rodents clear back in the 1970s, and newer studies have found the chemical has a genotoxic effect on humans.
The People Most at Risk for Roundup Cancer Are Farmers, Landscapers, Nursery Employees, Garden Center Employees, Agricultural Workers. Monsanto Knew the Risks. Seek Justice Today.
Filing A Claim
People who have been harmed by Monsanto's Roundup weed killer are filing lawsuits seeking compensation for their injuries and losses. These injured farmers, agricultural workers, landscapers, and homeowners may be able to recover compensation for:
Current and future medical Bills
Loss time at work and missed wages
Pain and Suffering
Permanent injuries
Wrongful death
Roundup Lawsuits
If you have been exposed to Roundup weed killer and you have been diagnosed with non-Hodgkin lymphoma or other cancer or soft-tissue carcinoma, contact us as soon as possible. We hold Monsanto responsible for the injuries and suffering caused by its product Roundup and will fight to ensure you get the justice you deserve.
How You Can Join The Fight
Landscapers and other workers who were exposed to Roundup weed killer and diagnosed with Non-Hodgkin's lymphoma are using our attorneys as their voices because we are battle-tested litigators who have taken on some the largest corporations in the world and they know we won't back down from Monsanto.
We are filing lawsuits on behalf of landscapers, farmers, and agricultural workers across the country who qualify to seek maximum compensation for their losses. We are demanding Monsanto pays all current and future medical bills, all missed wages and lost income, and all expenses incurred related to their Non-Hodgkin's lymphoma diagnoses. We want you to receive the most redress possible for your pain and suffering and for all the ways your diagnosis has changed your quality of life.
Contact us today to learn more about our firm and whether you are eligible to join our fight to hold Monsanto fully accountable for their product and for the injuries you sustained due to Roundup exposure.