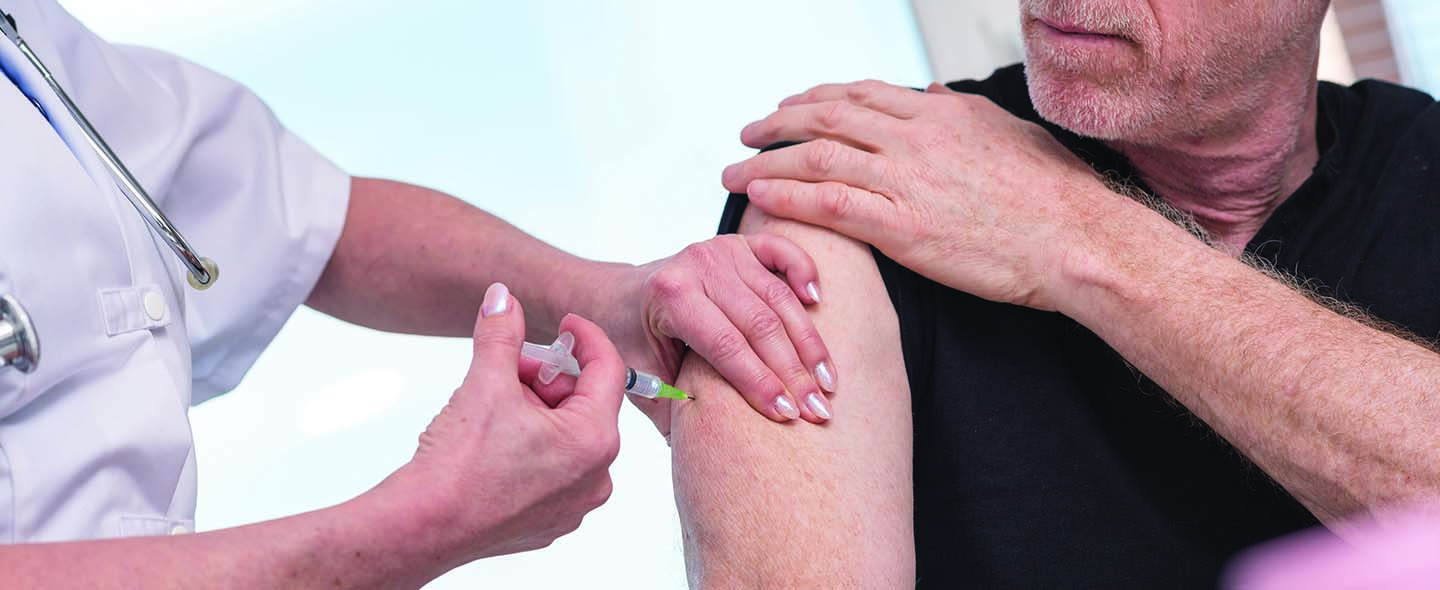 No Longer Accepting Cases
Did You Develop Blindness or Other Serious Side Effect After Receiving the Zostavax Shingles Vaccine?
Lawsuits continue to mount against drug giant Merck over serious complications and adverse events including blindness that have been connected to the Zostavax shingles vaccine. In fact, since being approved by the FDA in 2006 for sale on the U.S. market, nearly 35,000 adverse events have been associated with vaccination, including-
Necrotizing Retinitis vision loss
Blindness
Shingles
Chicken Pox
Hearing loss
Spinal cord inflammation
Post-Herpetic Neuralgia (PHN)
Stroke
Vasculitis
Bell's Palsy
Death
If you or your loved one developed vision loss or blindness, shingles, chicken pox, or any of the adverse events listed within one year of receiving the vaccine, you may be entitled to significant financial compensation, including money for past and current medical expenses, missed work, and even for the pain and suffering you have had to endure.
We are currently investigating claims involving Zostavax adverse events, and we want to hear from you or anyone you know who has suffered serious complications after receiving the vaccination.
What Is Zostavax?
Manufactured by Merck, Zostavax is one of only two shingles vaccines available in the United States. It is designed to lessen the risk of the development of herpes zoster virus, a painful condition commonly known as shingles, in people over the age of 50.
The vaccine is made with a small amount of weakened but live varicella-zoster virus (chicken pox virus). Children and people who have weakened immune system are typically not able to receive this type of vaccine, nor can people who have not previously had chickenpox.
Shingles is a viral infection caused by the same virus that causes chickenpox. In fact, the chicken pox virus can stay dormant in the body for years, only to resurface in mature adults as Shingles.
Zostavax Adverse Events
According to the National Vaccine Information Center (NVIC), more than 34,874 adverse events have been reported, including reactions, hospitalizations, injuries, and deaths. Patients who received the vaccination and experienced serious side effects and complications are filing lawsuits alleging that Merck failed to adequately warn physicians and their patients about the serious risks associated with the drug. In fact, numerous health issues have been reported in Zostavax recipients including serious eye disorders like necrotizing retinitis and keratitis.
Necrotizing Retinitis and Blindness
The herpes virus can cause an inflammatory eye condition that leaves the patients with vision disturbances, redness, and floaters. If the patient does not seek medical treatment for this condition, the retina can detach and cause blindness. A study published in the journal JAMA Ophthalmology in 2011 found that one patient suffered vision loss within a week of receiving the vaccination, while another lost their site within 60-days of being injected.
Studies have shown that some recipients may develop corneal inflammation after receiving the vaccine, including a 2010 study of a patient whose keratitis got worse after being injected, and a 2013 study of a patient whose keratitis was reactivated after being injected with Zostavax.
In February 2016, the FDA required Merck to change the warning label of Zostavax to include the potential side effect of necrotizing retinitis.
Zostavax Infections
In 2011, The Journal of Infectious Diseases published a study involving 36 people who received the Zostavax vaccination. Researchers found in the study that the virus can stay active in the recipient's saliva for weeks after injection. In fact, the virus was active in 6 percent of persons studied after 28 days, making the patient's potential transmission sources.
Even though Zostavax is designed to prevent or decrease shingles flare-ups, it has been found to actually cause the condition in some people. While the FDA had already required a warning for the potential side effect of chicken pox to the Zostavax label, in 2014 the government agency added shingles to the side effect list.
We Can Help
We are fighting for the rights of individuals and patients who experienced serious complications and adverse events within one year after receiving the vaccination and ensuring they get the justice and compensation they deserve.
Patients across the country are already filing compensation claims for the complications they suffered and continue to suffer after being injected with Zostavax. In fact, at least five dozen lawsuits have been filed in Pennsylvania over serious adverse events including blindness, stroke, and death.  Contact us today to see if you are entitled to compensation for your injuries and learn more about how we can help you seek justice for your injuries.