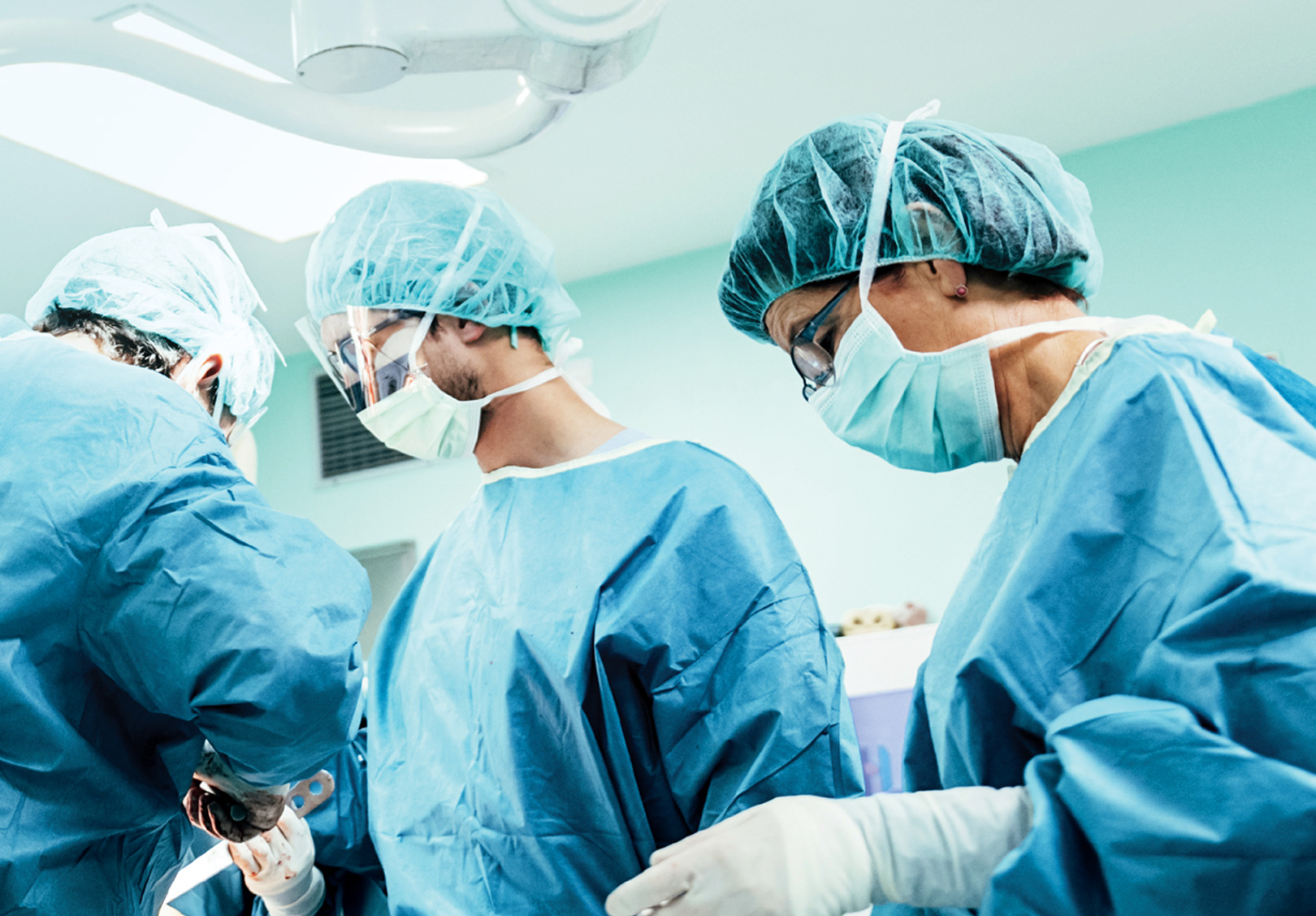 No Longer Accepting Cases
AlloDerm is a skin graft product that is made from human tissue donated by people who have died. The skin is taken from cadavers and processed before it is used in skin grafts and implants. It has been made by LifeCell Corporation since 1994. Cadaveric dermal matrix is the process used to increase how safe this product is and to remove cells and other things that might cause rejection. It was initially thought to be a safer option for skin grafting because it was less likely to be rejected by the patient's body through allergic or other reactions. It is designed to promote tissue growth at the location it is implanted and is approved for facial reconstruction, hernia repair, and breast reconstruction. However, there are some Alloderm side effects and risks that have been linked to this product.
AlloDerm Side Effects
Light swelling at site of implant
Injection site bruising
Redness, pain, or discomfort at site of implant.
Shrinkage of implant
Infection
Hernia recurrence
Abscess development
Severe injury to organs nearby the hernia site
Hernia mesh erosion – internal tissue breakdown caused by irritation or infection
Hernia ring breakage – causing inflammation, infection, and swelling and hernia recurrence
Hernia mesh tear – tearing after attachment
Hernia mesh perforations – cracking after attachment
Hernia mesh adhesion issues – improper adherence with possible adhesion to nearby organs
Improper healing of incisions
Graft rejection
Issues that may require additional painful surgeries to repair or replace AlloDerm mesh
8% of patients require explants (graft removal)
If you or someone you love has experienced any of these AlloDerm side effects, you should contact one of the AlloDerm lawyers at Pulaski Law Firm. Pulaski Law Firm P.L.L.C. have the experience you need to put forward a successful claim. We can help you so that you won't have to go through a lifetime of side effects that may be both serious and expensive. If you have medical problems from a hernia operation using Alloderm that has been faulty, it could lead to pain and discomfort, an increased risk of getting injured, possible missed work, and unwanted additional surgeries for removal or replacement.
There are a number of AlloDerm lawsuits currently being pursued, and Pulaski Law Firm has AlloDerm lawyers that have the knowledge to represent you and help you decide if an AlloDerm lawsuit is in your best interests. At Pulaski Law Firm we offer free consultations so that we can help you understand your rights and help you to decide whether or not you have a case.
Contact the AlloDerm attorneys of Pulaski Law Firm today at 800-BAD-DRUG (800-223-3784) if you've suffered any side effects after taking AlloDerm. Our AlloDerm attorneys can help you protect your legal rights.