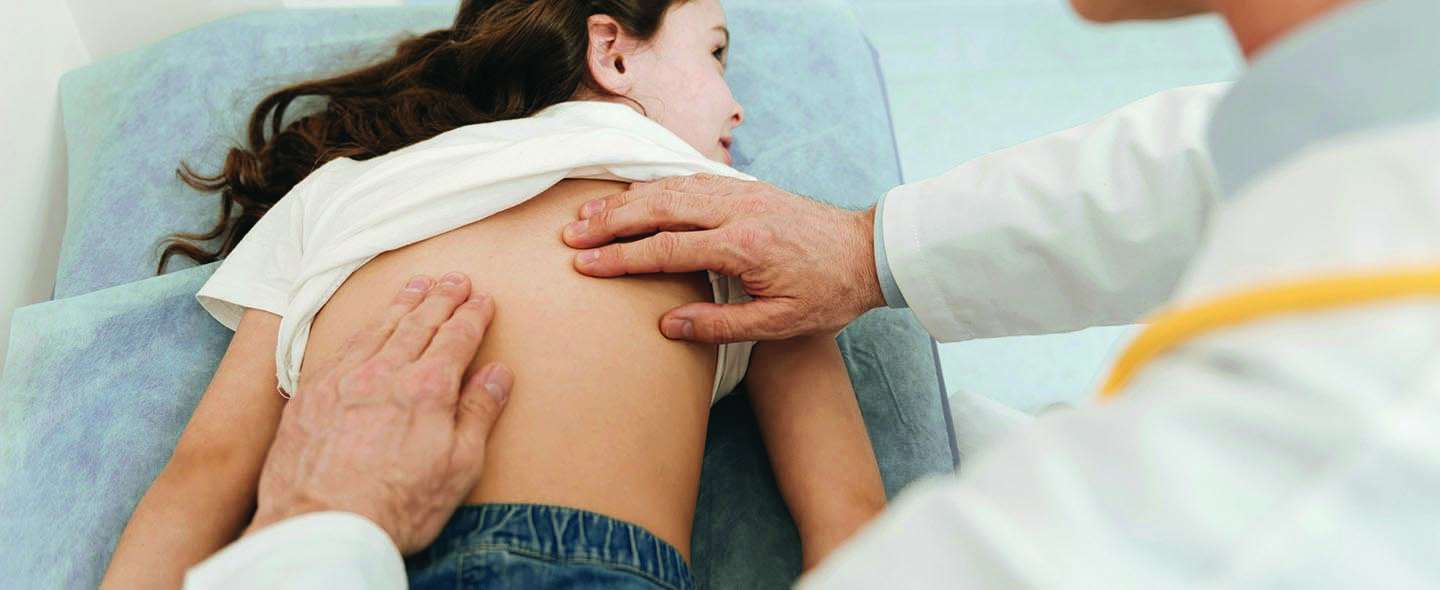 Currently Accepting Cases
If your child has been implanted with the NuVasive MAGEC system, contact us today. You may be entitled to significant injury compensation.
NuVasive MAGEC® For Scoliosis Has Been Linked to Serious Complications
If your child suffers from early onset scoliosis, you need to be aware of some disturbing and dangerous complications that may be experienced with a newer type of grow-rod system. After being hailed as a safer alternative to traditional grow rods that are surgically implanted in young patients who suffer from early-onset scoliosis (EOS), research is showing the NuVasive MAGEC System can prematurely fail and cause serious complications in patient recipients. In fact, surgeons and researchers are reporting alarming results including:
Metal toxicity called metallosis
Premature breakage of the implant
Tissue injury and necrosis surrounding the implant
Revision surgeries to correct device breakage and failures
What is The NuVasive MAGEC System?
The MAGEC system uses adjustable, magnetic, titanium growing rods that can be lengthened using an external remote-control device instead of invasive surgery. Traditionally, rods used in the treatment of EOS had to be surgically distracted (lengthened) as the child grew. NuVasive promotes the MAGEC system as an alternative treatment in which the implanted rods can be distracted without surgery, thereby reducing risks of infections and surgical complications.
However, there have been numerous reports of the MAGEC system failing, breaking, damaging nearby tissue and muscle, and shedding metal debris into the body.
If your child has been implanted with the NuVasive MAGEC system, contact us today. You may be entitled to significant injury compensation.
Serious Problems Found with the MAGEC System
When a new medical device is used in the pediatric community it is essential that safety and efficacy evaluations are conducted. Yet, because the NuVasive was approved for the market via the controversial U.S. Food and Drug Administration 510(k) program, these necessary studies may not have been conducted. The 510(k)-approval program allows new products to enter the market if they are similar to devices already on the market. As researchers scramble to analyze market data, they are finding the device can cause serious complications and injuries.
Rod Failures
A study published in the journal Spine showed that the devices may fail prematurely. Researchers who conducted an analyzation of explanted MAGEC rods from seven spine centers in the UK found that of the 34 rods taken from 18 children, 100 percent of the rods showed wear debris. In 31 of the 34 rods, measurable wear was seen on the extending bar towards the magnetic end. Researchers also found that-
25 of the 34 rods showed substantial damage to the radial bearing
18 of the 34 rods had O-ring seal failures
15 of the 34 rods had fractured drive pins
1 developed proximal junction kyphosis
Researchers in this study reported that these failures could be the reason some patients are developing metal toxicity.
Revision Surgeries
In 2016, research was published in the April edition of Spine Journal that analyzed the performance of magnetic controlled growing rods (MCGR). Researchers found that while earlier study results showed promise, medium-term results were not nearly as positive. In fact, study authors warn that MCGRs should only be used with caution as study results showed that of the 8 patient cases analyzed-
6 patients required 8 revision surgeries
4 experienced rod problems
3 had proximal screws pull out
1 developed proximal junction kyphosis
Another study published in Spine Journal found that while MCGRs may have a lower rate of deep and superficial infections than traditional rods, these devices have a significantly increased risk of metal problems and unplanned revision surgeries.
Pin Fractures
Researchers are digging into why MCGRs prematurely fail. One study published in the European Spine Journal found one third of the MCGRs had failed due to pin fractures secondary to internal corrosion. Researchers had found surface degradation on the extendable rods and considerable corrosion internally. The study authors recommended that surgeons consider that problems with distraction could be caused by corrosive debris building up in the system and that pins may fail because of this corrosion and degradation.
Metallosis
Metallosis is a particularly troubling potential side effect of the MEGEC system because little is known about the long-term side effects it may have on children who receive the device. Metallosis is caused when the metal parts of the MAGEC system rub against each other and cause metal ions to be shed into the body. Metallosis is a dangerous condition that can cause a host of serious health problems, including:
Cardiomyopathy
Cognitive impairment
Hearing problems
Necrosis or death of surrounding tissue and muscle
Nerve damage
Pain around the implant
Problems with vision
Renal function impairment
Thyroid dysfunction
Osteolysis or the pathological destruction of bone tissue
The risks of metallosis are so troubling, a note of caution was published in The Bone & Joint Journal warning surgeons to use caution when choosing MAGEC systems to treat patients with EOS. Little is known about how high levels of metal ions can affect growing children, making this MAGEC side effect even more worrisome.
Treatment for NuVasive MAGEC Complications
Children who experience serious complications like device failures, breakage, and metallosis may be forced to undergo revision surgery so doctors can attempt to repair the device, or extraction surgery so the device can be completely removed.
These revision surgeries negate NuVasive's claims that their MAGEC EOS device is safe and cost-effective when compared to traditional treatments. To make matters worse, these additional surgeries are complex and expose young children to the very same risks that NuVasive said the device would decrease.
Has Your Child Been Implanted with the NuVasive MAGEC Device?
When medical devices don't work as they should, the device maker has a legal obligation to warn the public and the healthcare community so that doctors and their patients can make informed decisions about the best course of treatment.
NuVasive has failed to warn the medical community and their patients about the risks and complications that have been associated with the MAGEC magnetic controlled growing rods, causing some children who are implanted with the device to suffer serious and life-changing side effects and complications. Children may be forced to undergo risky revision surgeries which can take a horrible toll on their physical and emotional being.
NuVasive MAGEC Device Lawsuits
If your child received the NuVasive MAGEC implant device and has suffered premature failures, tissue and muscle injuries, metal toxicity, or was forced to undergo additional surgeries to repair or remove the device, contact us now. We have been leading the fight against dangerous medical device makers, and we stand ready to fight for the rights of your child today.
No device manufacturer should take risks with the lives of the public, but it's even worse if they design and market a device specifically for children when they know or should know that it could cause the child to suffer even more harm than the condition it was designed to treat. We don't let medical device manufacturers get away with putting their bottom line before the lives of children, and we won't let them get away with risking the health and well-being of your child.
Get In Touch
Complete the form or call us at 1-800-223-3784  and we will call you directly to go over your claim and discuss how to proceed. Contact us today to learn more about how we can help you seek justice and to learn if you and your child are entitled to significant financial compensation.
For decades, we have been successfully helping individuals just like you fight for the compensation and justice deserved. No fees unless damages are collected.